Head of the Sector of control of veterinary medicinal products for poultry and carnivorous animals – V.V. Rehenchuk.
Contact phone – (032) 252 27 50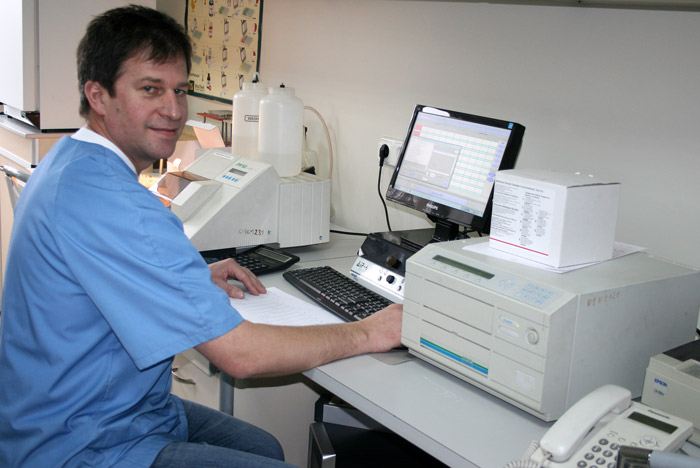 Sector functions:
Expertise of Technical documents (TD) and control methods reproduction of veterinary medicinal products for poultry and carnivorous;
Expertise of individual stages TD "The harmonization of national standards with international and European";
Pre-clinical and clinical trials of home and foreign veterinary medicinal products for veterinary medicine;
Approbation of veterinary medicinal products and determining their effectiveness in production conditions;
Application of modern instrumental immunoferment analysis method (ELISA) for monitoring poultry and animal blood serum for the effective application of specific prevention;
Development of express methods determining antiviral, antimicrobial and antifungal activity of new products of synthetic and plant origin;
Development of schemas and methods of antiviral, antimicrobial products application, depending on the sensitivity of isolated field isolative, obtained from animals and poultry.
Sector co-workers are providing advice on issues zooanthroponosis, infectious and non-infectious animals and poultry diseases.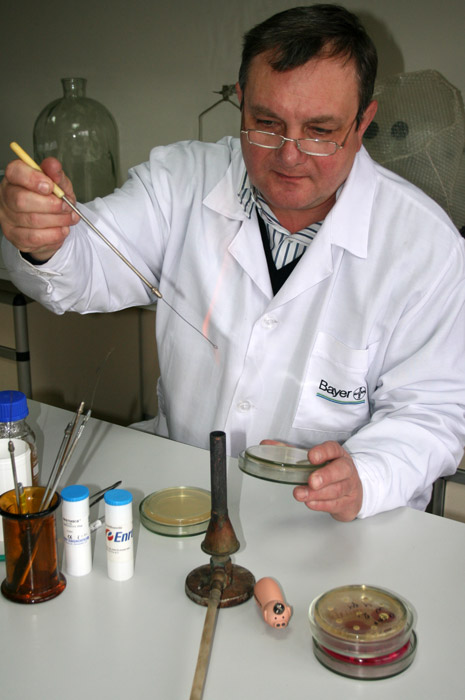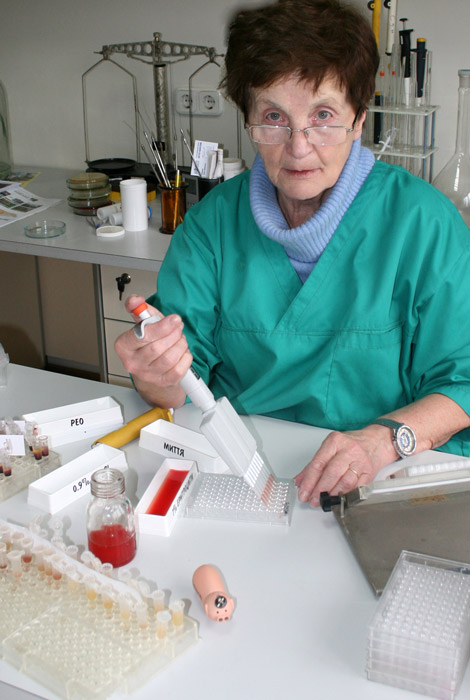 Sector of control of veterinary medicinal products for poultry and carnivorous animals provides services in diagnostics:
Disease

Method

Type of the material

Detection of antibodies against IBD, IBV, АЕ, ND, ILT, TRT, EDS

Mycoplasma gallisepticum,

Mycoplasma synoviae,

Salmonella spp.

Serological (ELISA)

Poultry blood, blood serum

Determining of antibodies level towards Porcine Salmonellosis, Porcine Parvovirosis (HI)

Serological (ELISA)

Porcine blood, blood serum

Determining of virulicidal properties of disinfectants

Virologic express method

Substances, disinfectants formulated preparations

Coccidian oocysts

Microscopic

Interstitial mucosa scraping

Colibacillosis

Clostridiosis

Staphylococcosis

Salmonellosis

Bacteriological

Path. material, organs from corpses of poultry, carnivorous and farm animals, chicken embrioys, ear, eye smears